professional coaching and consultancy agency
Life & executive coaching, at your service
We utilize consulting interventions such as retreats, surveys, telephone / branch assessments, corporate diagnostics as well as training & coaching interventions to inspire your staff to achieve the perceived impossible. We also diagnose the root cause of productive behaviour and root cause of sabotaging behaviour . We help develop strategy & systems for repeat performance of the productive behaviour and elimination of toxic/sabotaging behaviour.
We provide training, consulting,
coaching & therapy products
that will add value to your organization
- Our Core values intervention Program -
"We help employees discover (for themselves) the behavioural gaps which they have through weekly one-on-one coaching and telephone interactions"
Some awesome companies we've had the pleasure to work with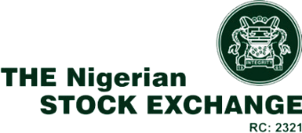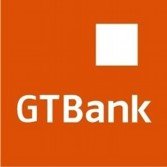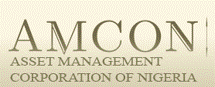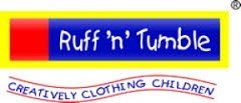 A must have experience! A training that makes you aware of a part of you that you didn't know existed or was important and shows you how to be more in charge of your emotions & self.

It's like I've been sleeping, not having a clue on a number of things, but this training has opened my eyes.

It is very educative in the sense that Emotional Intelligence gives the capacity to understand our own feelings and that of others which is needed by all and sundry

Awesome! This training should be repeated every six months to ensure follow up and improvement in every sphere of one's life!

The application of this training would drastically change one's life.

Extremely insightful, fun and highly interactive!

It is a practical training and every union bank staff must attend.

A wow experience! Interesting & mind touching!

It was an awesome and life-changing experience. It started reflecting during the training.

Fascinating!

I am now able to differentiate between personality types and how to relate understand them better.

Revealing & educative!

WOW!!! The training just speaks to every aspect of my life.

I realize I've been sleeping but now I'm awake to my job, and I MUST do well in all ramifications.

I would recommend this training!

It's the training I'd love to attend always.

With what I learnt, I can make improvements on my attitude towards work and be more dedicated.

Very beneficial & eye opening!

Fabulous!

Now I know that in every problem lies an opportunity that I can explore.

The training was enlightening and life transforming. It's so empowering and it has propelled me to take specific actions that I am sure will make me a better person.

By what Mr. Bankole taught us, I can improve myself. I recommend him to facilitate our next trainings.

It's a training that brings out the potential in you, discovers what you're not using and shows you how to use it.

The best training experience so far!

Compulsory for everyone!

The training was insightful and has opened my mind to mind blowing ideas and changes!

It's by far, my best training. Very interactive & I learnt enough to improve, not only my job, but my personal life.

It was truly an eye-opening, mind re-orientating programme.

Impressive. Commendable. Worthwhile.

Been blaming everybody but myself. Now, I will take responsibility and change.

A landmark event in my life!

Before the training, I was nowhere in terms of future planning, but now, I know I'm going somewhere.

A life changing experience!

A very interesting and useful course both for the organisation and private life. Could help to shape one's behavioural pattern.

I'm glad I was nominated for this course as it has enlightened me on the power of my mind and how I can be a more emotionally intelligent person.

Mind blowing & eye opening!

Expository an Inspirational!

Awesome! Captivating! Eye opening! Mind blowing!

It is an eye opener.

Very impactful, different from all previous trainings. Really motivated me to achieve my dreams!